Working with Nature and with each other
Working with Nature and with each other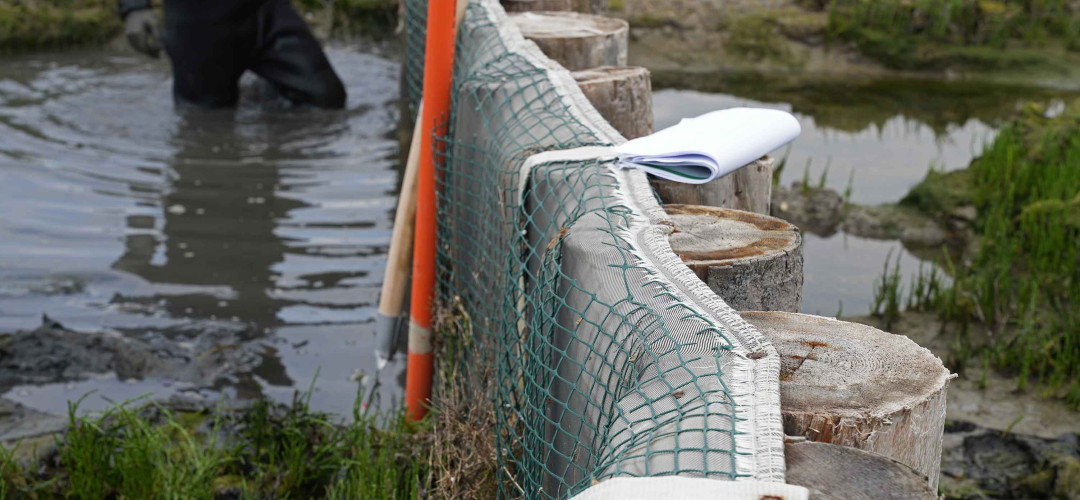 The VITAL Initiative has begun a promising partnership with DEME Group, through their Italian subsidiary SIDRA (Società Italiana Dragaggi). DEME is a world leader in the highly specialised fields of dredging, land reclamation, marine infrastructure, offshore energy and environmental remediation. The group is committed to developing and adopting nature-based solutions, critical for creating resilient and climate proof infrastructures, and is investing in innovation and research to support this.
Our collaboration centres on salt marsh restoration, specifically concerning how to support and accelerate the process of re-naturalising artificial infills so that these areas become ecologically functional within the Lagoon system, providing the same benefits as naturally occurring salt marshes. In the central Lagoon, SIDRA and We are here Venice (WahV) have introduced a few simple, specific interventions on a recent infill made with dredged sediments from Port Authority channel maintenance, overseen by the Provveditorato Interregionale Opere Pubbliche di Venezia.
As a result, the new infill  is better connected to adjacent areas of natural salt marsh and  mudflats via openings in the fencing that allow the tide to flow freely, improving general circulation and materials exchange, and consequently the morphology and vegetation quality.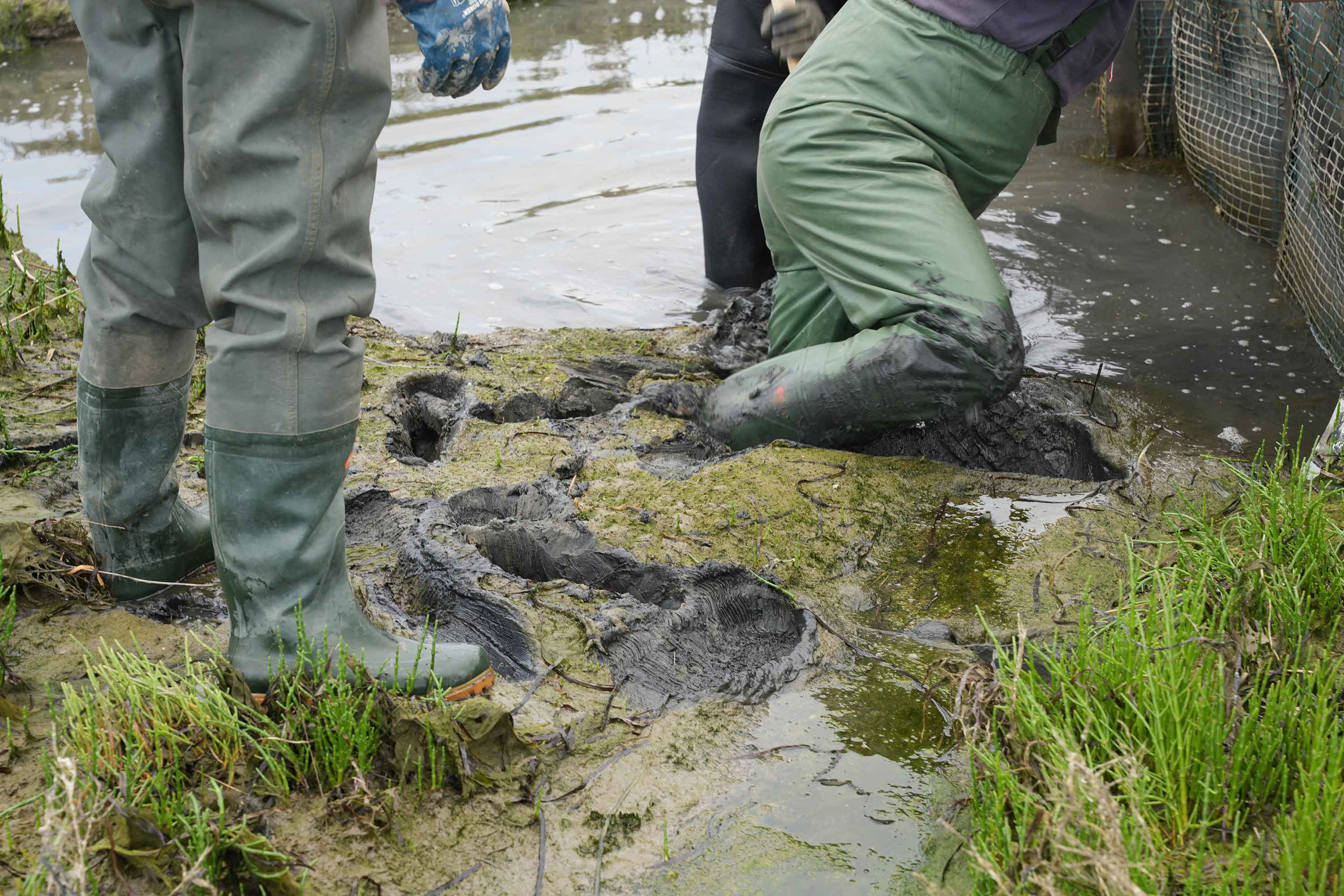 These interventions were executed in June 2023. Over the coming months and years, WahV and SIDRA are following the evolution through an innovative monitoring programme developed with Prof. Pietro Teatini, University of Padova (Hydrology and Hydraulic Engineering Dept.), and RemoteFLY Srl, among others, as regards changes in marsh morphology, vegetation colonisation and carbon storage in the sediments.
"Soon after the first intervention was completed, some fish swam eagerly through the new channel opening. To me, this mirrored the fall of the Berlin wall in 1989 in terms of revitalising the biodiversity and increasing the resilience of the Venice lagoon" said Jane da Mosto, We are here Venice's co-founder and executive director.
"Venice is an iconic world heritage site and is also a fragile ecosystem, perfect for testing DEME's latest Nature-Inclusive Design solutions, a part of our journey toward increasing natural capital and improving biodiversity."
The total area of recreated salt marsh in the lagoon is 1310 ha (1) of which a significant percentage has been eroded and needs to be restored. In addition, there is potential to introduce hundreds of hectares of new salt marsh that will benefit Venice by hosting natural capital and providing other benefits and protection for the historic city.
Footnotes:
According to the proposed update of the 2021 Morphological Plan for the Venice Lagoon.
According to Luca Sittoni, Expert Engineer, SIDRA and DEME Group: "Marine infrastructures should be developed in harmony and integrated with the natural ecosystem, to achieve a much larger aggregate value and superior climate resiliency. It is a privilege to start from Venice through the fruitful complementary collaboration with We are here Venice! This pilot represents an important milestone to show the added value of nature-based solutions in practice".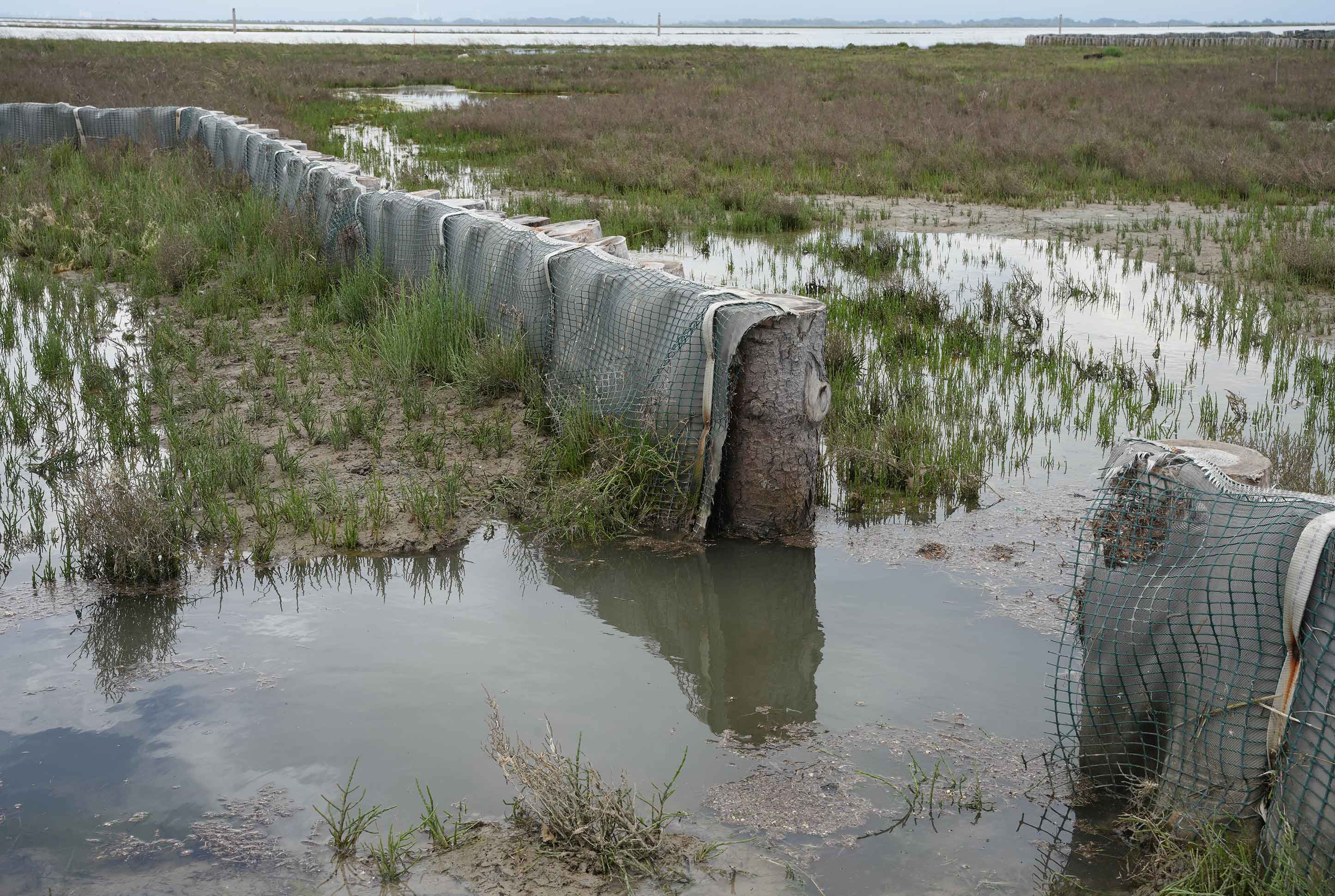 Nautilus Srl, specialists in industrial diving and maritime works, are providing the technical expertise for these interventions.
"The company owes a great deal to the lagoon area where it was born and where it has been working for over 25 years. It is precisely the gratitude towards this landscape and the work within a fragile territory such as the Venice Lagoon and its coasts, which has led Nautilus, over the years, to adopt, improve and export respectful working methods even outside the lagoon of the environment. With the spirit of continuing to actively promote environmental protection, Nautilus has accepted the challenge of supporting VITAL and has demonstrated proactivity in collaborating with SIDRA and WahV by providing its in-depth knowledge of the Venice Lagoon, their expertise and the equipment provided." said Boris Barbugian of Nautilus.
Federico Pasqualetto, who has overseen the execution of the infill since the beginning in 2020, was the health and safety coordinator.
◾