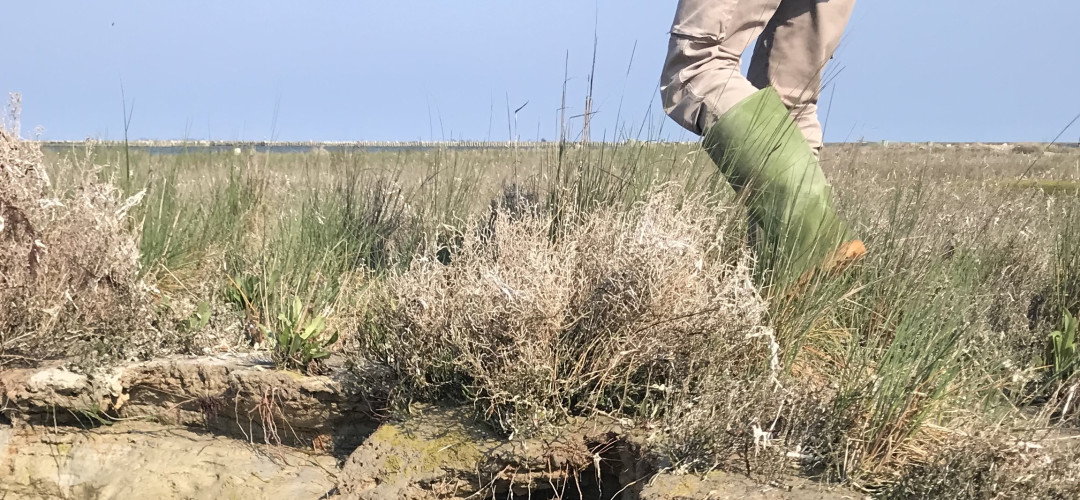 Offset is studying techniques to safeguard the salt marshes of the Lagoon, the application of which will be financed by offering carbon credits.
The Offset project will give companies and institutions the opportunity to offset their climate and social impacts by building the natural capital of the Venetian Lagoon. The focus of the offsetting action is on salt marshes, the most typical feature of the Lagoon landscape, which, in optimal conditions, can absorb significant amounts of CO2. Offset could make available carbon credits (or other tools) linked to the revitalisation of salt marshes and their associated habitats.
Salt marshes are classified as lagoon areas between -10 and 50 cm relative to mean sea level, and are therefore periodically submerged by high tides (3). Over the last century, the presence of salt marshes in the Lagoon has been jeopardised by a series of transformations, mainly of anthropogenic origin, including a rise in average sea levels and the dredging of the main navigation channels (4).Consequently, it is necessary to restore both the morphological structure of the salt marsh itself and its specific flora, which is one of the main drivers of the ecosystem services provided by the Lagoon environment.
Footnotes:
The salt marshes host vegetation typical of salty soils and their appearance varies with the seasons: at different times of the year, they can be green, then red with salicornia, or lilac with limonium and astro marino.

It is estimated that the area of salt marshes in the Lagoon decreased dramatically during the 20th century. See Carniello, Defina and D'Alpaos, "Morphological Evolution of the Venice Lagoon: Evidence from the Past and Trend for the Future" (2009), available at the following link.
In its first phase, Offset is assessing the potential of measuring and modelling the absorption of CO2 by the salt marsh system. At the same time, the scientific knowledge necessary to ensure that vegetation once again becomes lush and resilient under the most favourable conditions is being produced, and the practical measures to facilitate this revival are being planned and executed. Each of these interventions will be carried out on a saltmarsh for which no other treatment actions have yet been planned, thus ensuring that the additional compensatory investment complements the safeguarding actions undertaken by the public administration.
The results obtained will be monitored to ensure the functionality and effectiveness of the mechanism through which the carbon credits will finance the interventions. Offset is therefore at the intersection of climate change mitigation and lagoon ecosystem regeneration.
◾