New funding for research in the Lagoon through investment in CSR
New funding for research in the Lagoon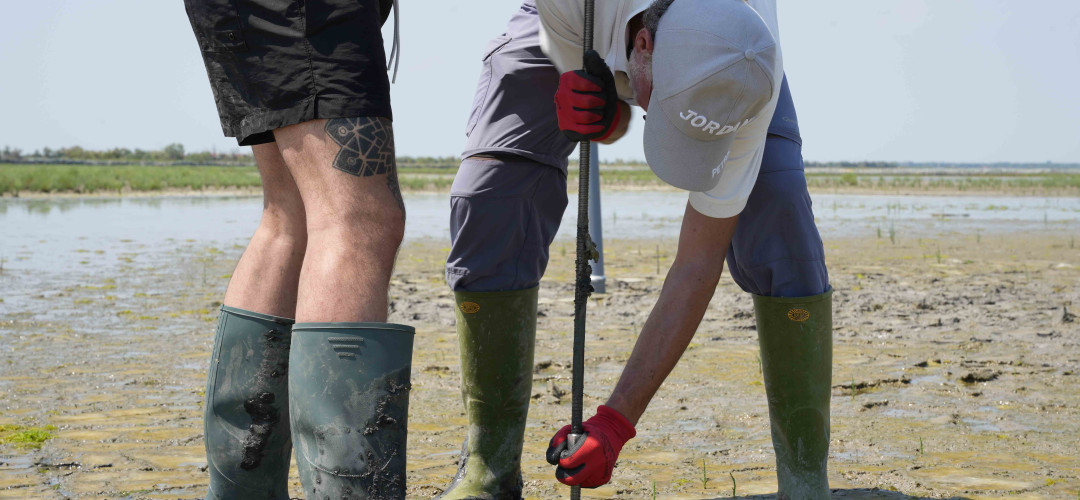 Coinciding with the 80th Venice International Film Festival, Giorgio Armani staged their special format 'One Night Only Venice' fashion show in the Arsenale. Media attention was also given to the fact that the company chose to demonstrate its commitment to environmental and social sustainability by providing a three-year donation for Vital to support further lagoon research.
Corporate Social Responsibility (CSR) refers to a company's voluntary commitment to integrating environmental and social concerns into their operation, thereby acknowledging the impacts of their activities and providing resources that, more or less indirectly, can help to counterbalance these. CSR is a continuously evolving concept. It used to be considered superficial, characterised by sporadic cases, but is now becoming part of a company's mainstream objectives: an individual company's definition of success can now be re-examined via an integrated approach with performance indicators that not only consist of profits, but also other indicators that correspond to social and environmental factors.
Legal obligations have recently revealed themselves to be instrumental in promoting greater corporate social compliance, in line with the EU Corporate Sustainability Directive (CSRD) that obliges large businesses and multinational conglomerates to regularly publish social and environmental data regarding their impacts. This is expected to reduce greenwashing, reinforce the social economy of the EU, and lay the foundations for worldwide transparency standards in future.
In this new context of commitments and obligations, the Venice Lagoon represents a promising target for CSR spending. By using the Giorgio Armani donation to fund new research and help pay the salaries of young professionals, Vital demonstrates how it is possible to create prosperity in a way that benefits both companies and society together.
The connection between We are here Venice and Giorgio Armani's Sustainability Director was made possible by Bianca Arrivabene of A Consulting.
◾