Monitoring the pilot project of Piovego Buora
Monitoring the pilot project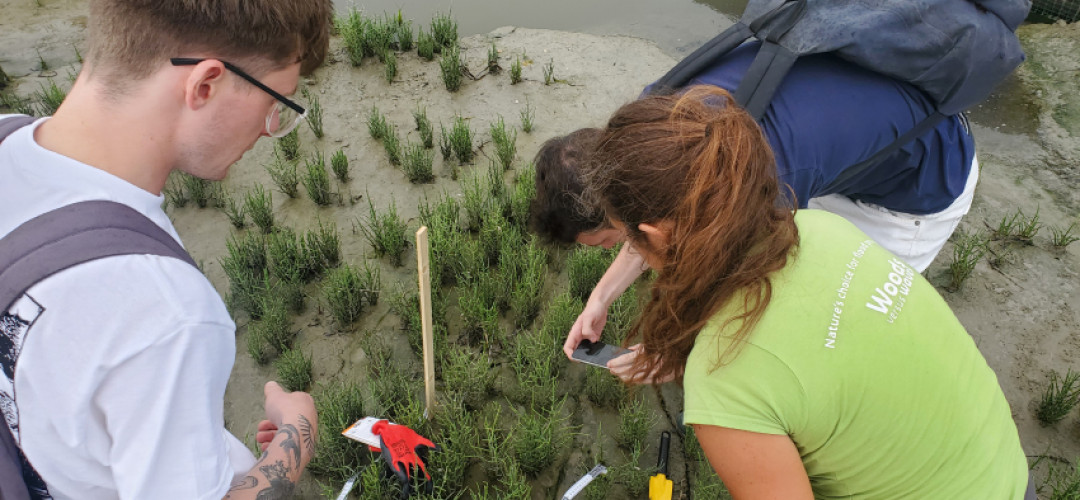 In June 2022 We are here Venice began implementing a monitoring programme, designed based on previous European and global salt marsh restoration projects, at one of the artificial salt marshes recently realised in the Venetian Lagoon – Piovego Buora. Assisted by the information provided by Provveditorato and Port Authority, collected and integrated in a highly detailed GIS database, a targeted sampling strategy was developed taking into account both elevation data and ecological conditions of the salt marsh, favouring the most effective use of resources.
This monitoring programme comprises an ecosystem wide approach – which is fundamental when studying the effects of restoration activities on habitats with so many dependent processes and different organism types. Measurements range from recording species and abundance of plants and invertebrates in the soil, to cataloguing the birds which use the site to nest and raise chicks. However the programme does not only include biodiversity measurements, as it is also important to monitor the physical aspects of the marsh. Data on sediment composition and organic carbon content will help form a clearer picture on the characteristics of the salt marsh and on the mechanisms of carbon sequestration and accumulation. Moreover, to provide additional information on the processes controlling erosion and accretion of the marsh edges, wave energy measurements as well as drone and satellite surveys using NDVI, RGB and IR imagery will be carried out.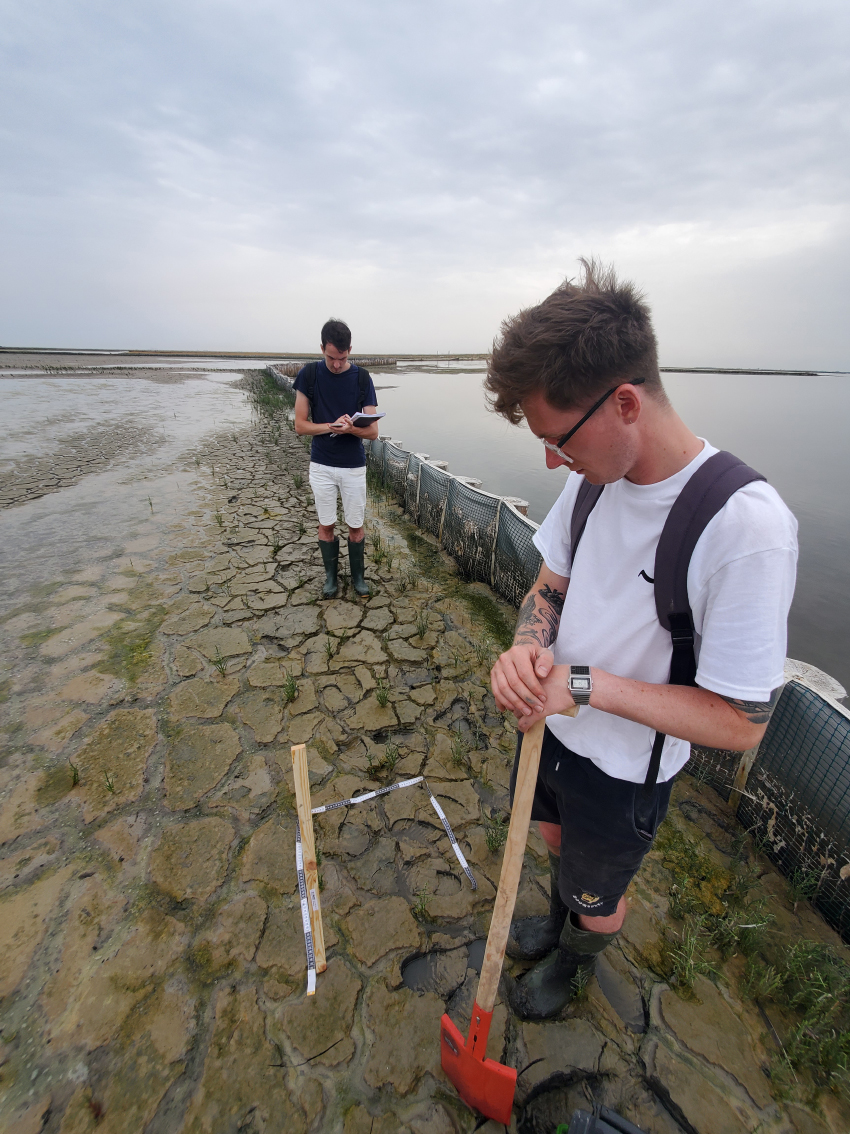 This monitoring programme, currently still in the early phases, will continue in the coming years, leading to a broad and detailed dataset which will help  the future salt marsh restoration in the Venetian Lagoon.
◾